As announced the compliance of the Maritime Labour Convention was monitored by a special campaign of State Control (CIC). After first days of the campaign deficiencies of rest hours regulations became evident (source: Thetis database of Paris MoU):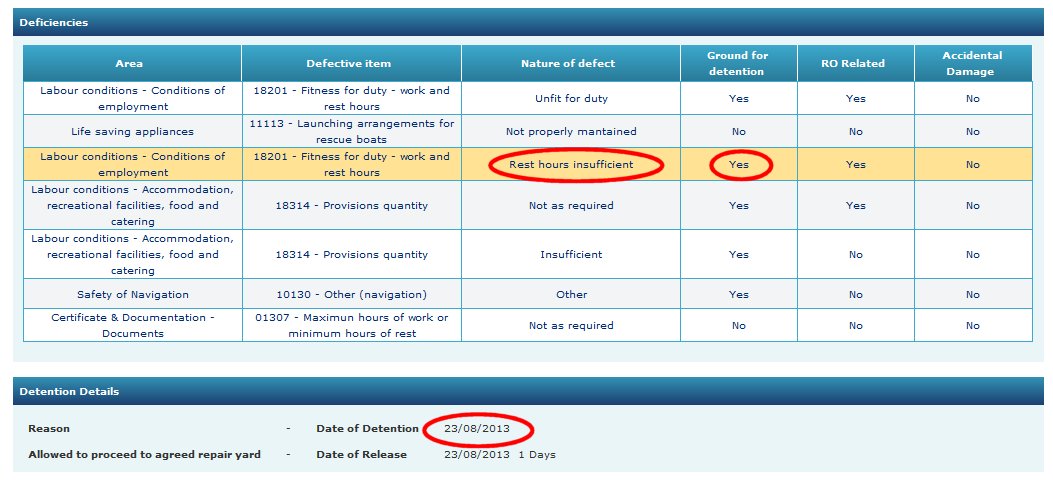 Having completed the three months campaign, Tokyo MOU reported that 63% of deficiencies were related to rest hours regulations. 6392 vessels were subject to the CIC inspection during this time. (Source: Seafarar's Rights)
Protect your vessels against detentions and fines by proper preplanning of work and rest hours.

Equip your Masters with an effective tool: WRH